I'm proud to say that I'm the fourth generation of our family to live in this district, and my children are the fifth. I grew up on our family farm in Dover. My great grandfather, grandfather and father were farmers, and my brother is a proud farmer today.
When I was four, my father died after a long battle with brain cancer, and my mother was left to raise my three siblings and me as a single mom. My mom went back to school and studied accounting so she could get a better job to support us. She was the first woman to show me by example what it means to be a strong, capable woman. When I was ten, my mom moved our family to Eyota to be closer to school and all our activities. I became heavily involved in 4H, student council, band, wrestling, track and football.
After graduating from Dover-Eyota High School, I attended RCTC and later Saint Mary's University, where I earned a Bachelor of Science. I'm now in my seventh year at the Mayo Clinic, where I work as an information technology specialist.
My wife Jenna and I married when we were in college. Today we have four fantastic kids, and Jenna is a teacher in the Dover-Eyota Public Schools. We are delighted to be raising our family in Eyota, near all the grandparents and many of our siblings.
My interest in using government to create positive change began eight years ago. I had several projects in mind that I thought would improve the city, so I ran for a seat on the Eyota City Council. I won the seat, working together we got the projects completed, and I saw firsthand how tangible, positive change can be accomplished through effective governance. So at the next election, I ran for Mayor.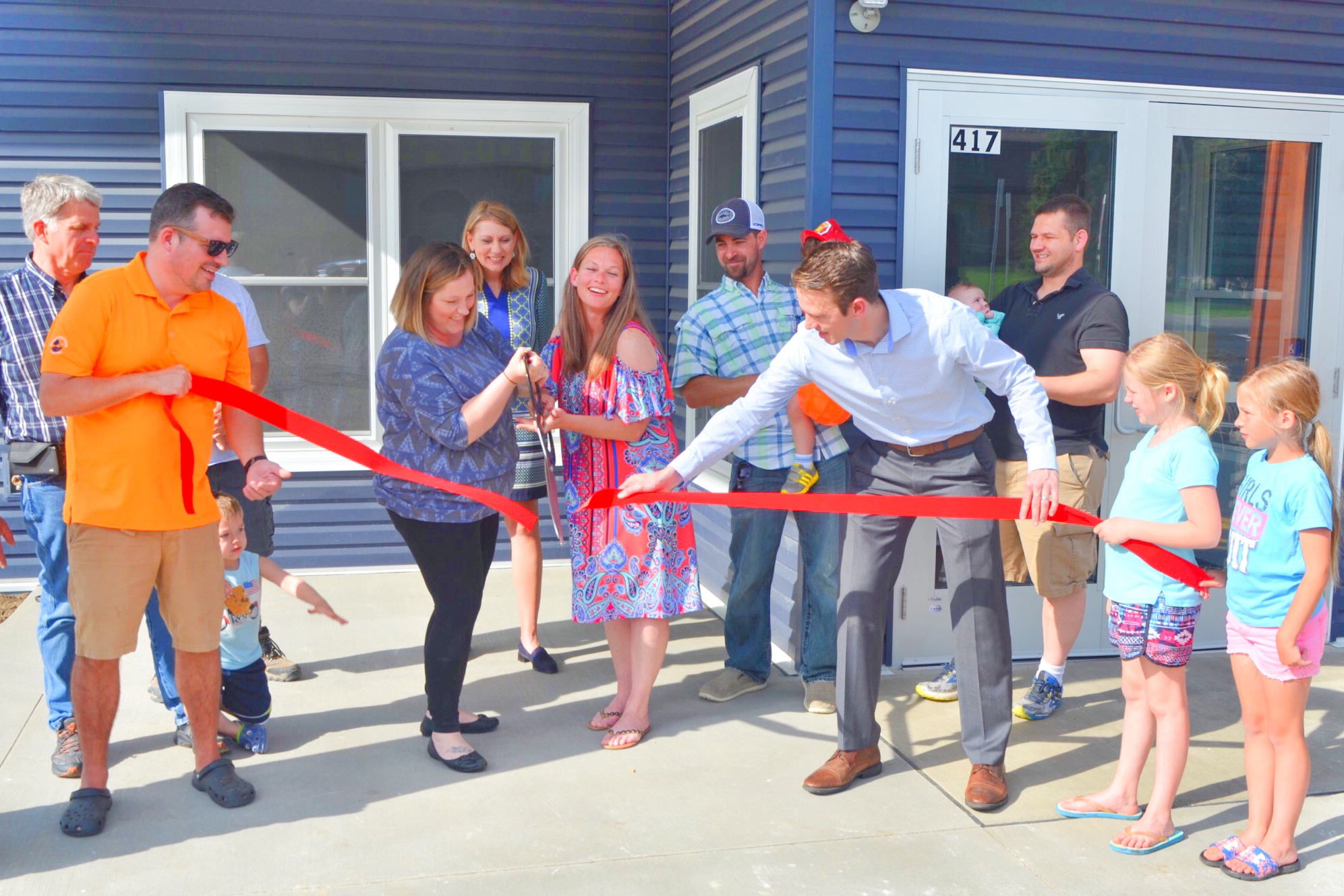 I am now in my third term as Mayor of Eyota, and it's been a great privilege to serve the people of my city and region. As mayor, I've cultivated strong working relationships with our City Council, members of the community, and with neighboring cities, towns, and townships to find creative solutions to challenges and achieve shared goals. Together, we have accomplished a lot:
· We recruited a number of new businesses, which boosted our tax base, along with bringing new job opportunities and valued services to citizens, including a brand new 96-child childcare center, an expanded senior memory care center, and a new dental care office.
· We significantly improved our infrastructure, while keeping taxes stable. These efforts included updating miles of old water pipes, improving old roads, and getting a roundabout installed in a dangerous intersection, with another on the way.
· We built a beautiful ambulance building big enough to house vehicles and full crews through a joint project with the City of Dover and 8 townships, improving access to emergency medical care for people throughout the region. We are in the process of renovating and expanding our Fire Hall to meet the needs of the area while looking towards the future.
· We built sidewalks, trails and bike trails throughout Eyota to connect people in the community.
· We launched the Eyota Farmer's Market, expanded the Eyota Skate Park, and worked toward building the Chester Woods Trail that will connect Rochester, Chester Woods, Eyota and Dover.
· And we launched the Dover-Eyota Eagles Foundation to help fill funding gaps in our public schools. The fund has already provided over $65,000 to the school and community.
I love this corner of the world that is Minnesota District 26B. I love the five cities, 14 townships, and 500 square miles of farmland that make up our district -- and I am eager to work incredibly hard to improve the lives and futures of the people who live here.
I decided to run for State House because I believe the boots-on-the-ground experiences I've had as mayor have given me skills and knowledge that will make me a powerful advocate for you, and enable me to help bring tangible positive change to our district and state.
Today I ask for your support and your vote. It would be one of the great privileges of my life to have the opportunity to put my energy and abilities to work as your advocate at the State House, and to help produce results that make your lives and futures better.